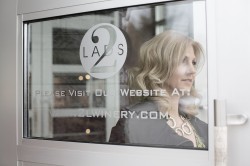 "I am interested in making happen what a particular project wants to happen or calls for…my client's thoughts, living patterns, personal style & preferences, site location all become a part of the project…that speaks to me."
With a distinctive, hands-on style, Dorina is known for being able to interpret a particular need, desire or vision and make it come alive like a painter would, with a depth of detail, description and design that is unmatched.
"I try to nudge my clients out of their comfort zone to discover their full expression, and help them to see the potential. Synergy is formed with my clients and then I am able to filter their dreams through a trained eye…I can interpret their dream and make it a reality."
For the past 30 years, Design Strategies has been designing living and working spaces throughout Northwest Michigan. From helping capture the previous splendor of one of the most distinguished homes in Traverse City – The Wellington Inn, www.wellingtoninn.com,  to the lovingly restored historic Wells Cottage on Glen Lake, www.cottagebooks.com,  to working for the past 20 years with award-winning area builders MAC Custom Homes, www.maccustomhomes.com.
Design Strategies also serves clients in West Bloomfield, Rochester Hills and Grosse Pointe, Michigan; Miami Beach, Tequesta and Boca Raton, Florida, and New York City, New York. Dorina has built her business on years of trusted client referrals.
"I always ask for divine inspiration. I love to breathe life into a project and give it a pulse." 

The Enchanted Cottage – Dorina's Lake Ann, Michigan home
While she is not an architect, Dorina put together the entire architectural vision of her own home; which she regards as her greatest design feat, transforming the former 800 sq. foot cabin to 2600 sq. feet, and then adding an additional 1800 sq. feet to accommodate her growing family and successful home based design business.
Nestled on private Lake View lake, with colorful gardens spilling out from everywhere, the quiet and picturesque site is perfect for intimate weddings or small, private gatherings.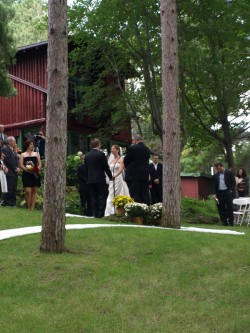 On the same grounds as the Enchanted Cottage is the Cottage Garden Guest House, www.lacottagegarden.com. Owned and operated by Dorina Rudd, The Cottage Garden Guest House is open year around and available to rent by the week or weekend.